A heat wave has already shown its face in May and there should be more to come. Instead of "suffering" the heat wave, we suggest you take advantage of it by experimenting with refreshing and original activities in order to fully enjoy the summer!
1-Paddling at dusk in the marshes ofÉco-Odyssée (Outaouais)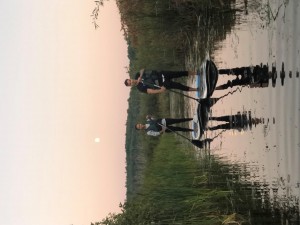 At dusk, paddle board (or canoe or pedal boat) through the vast aquatic labyrinth in the middle of a mystical 70-acre marsh to learn more about the beaver's habitat. And what about the sunset And what about the sunset and moonrise that may accompany your journey? Strolling along the labyrinth of 64 intersections spread out over 6.4 km will allow you to feel in touch with the richly diverse flora and fauna found there.
Take the chance to attend the sound and light show Eco-Nocturnaprojected on the cliff and always at the Eco-Odyssey in Wakefield.
Want more ideas on where to paddleboard? Just click here!
2- Change of scenery at Super Aqua Club (Laurentians)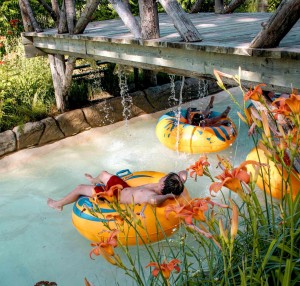 You have one more reason to enjoy the Super Aqua Club at Pointe-Calumet this summer: you can experience the new immersive water tunnel, the Zephyr Riverstarting in mid-June. This installation will be the first of its kind in the world for visitors of all ages. It will plunge you into a multi-sensory adventure in the heart of the jungle. You will also surely be charmed by the beach overlooking the lake. This section is perfect for relaxing in the sand between attractions. Among the 45 attractions, don't miss the club's must-see wave pool, the Wipe Zone and the dizzying water slides for the more adventurous.
More water park ideas:
*Saint-Sauveur Summit (Laurentians)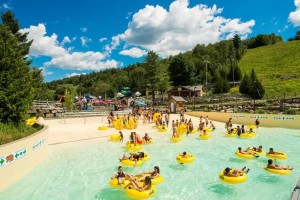 *Valcartier Vacation Village (Quebec)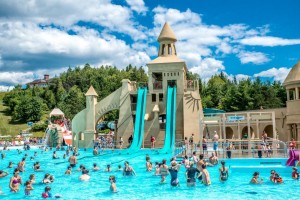 3-Lose yourself in the cool of caves and caverns (all over Quebec)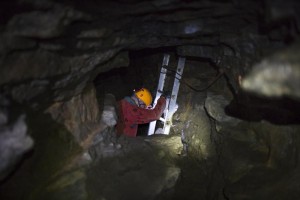 Quebec is full of caves and caverns open to the public and accessible not only to daredevils and you don't need to go far either. Take a trip to the cave Laflèche in Val-des-Monts d'Abraska, the largest cave in the Canadian Shield. On the Quebec side, you can venture into the cave of Boischatel which is 3 kilometers long and about 4 meters high. Otherwise, located in the district of Saint-Léonard in Montreal, there is a 40 meters long cave. As for it, the cave of Saint-Elzéar of Bonaventure camouflages under the ground of the reserve of biodiversity of Karst.
4-Plonging in a career (Montreal and Eastern Townships)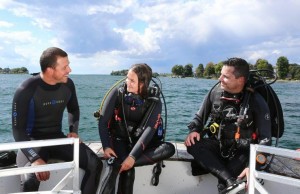 You don't have to be in the Caribbean or go as far as Les Escoumins to go scuba diving! There are indeed places in Quebec to do so, like at the Kahnawake quarryquarry, at Lake Saint-Françoisand the beautiful Lake Memphremagog.
5-Skate, always skate (Montreal)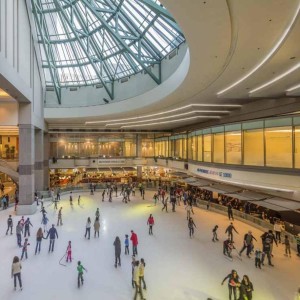 Don't have the time or inclination to get out of Montreal, or to swim in the pool, let alone in the river? The ideal suggestion for you is at theAtrium Le 1000 in Montreal! Put on your skates and forget about the hot weather.
6-Surfing at the Oasis (Monteregie)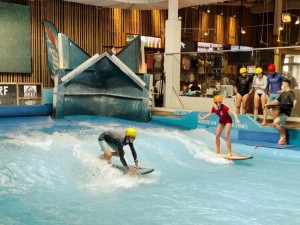 You don't have to go to Hawaii to surf! At Oasis Surf in Brossard, the whole family can try this water sport in this indoor surf center. To get started - and before the fun really begins - a team of instructors first gives a 30-minute theoretical training, off the wave.
7-Play at the Aquadome (Montreal)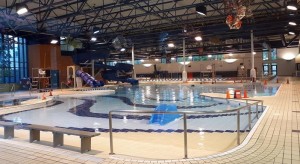 For those who don't want to leave the island of Montreal, theAquadôme is a good option. Although it is not considered a water park, it is more than just a pool. Water games and mini-slides are offered. Swim in the 50-meter pool or relax in the whirlpool. Aquatic animations are also offered. The reservations are required for the open swim sessions, but only 24 hours in advance.but only 24 hours in advance.
Want to know more great indoor pool deals? Just click here!
8-Golden and fresh. Repeat! (Everywhere in Quebec)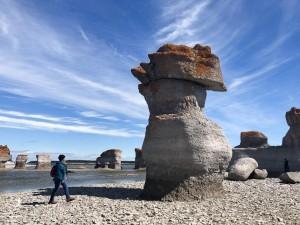 Quebec is privileged for its access to waterThe province has an abundance of lakes and rivers that stretch for millions of kilometers. In addition to all this, there are real jewels of beaches ready to welcome you for a day of pure happiness.
We share with you 12 of our favorites: wild or not so wild, remote or not so remote - that deserve to be discovered.
9-Braving the intrepid Lachine rapids (Montreal)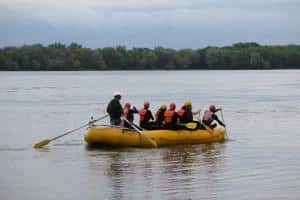 While maintaining self-control (or not - it's therapeutic to let out a few screams!), to overcome a fear, but mostly to have funA rafting trip in the middle of the Lachine rapids will give you unique sensations!
Despite the storm that seems to be forming on the horizon, I still go to Rafting Montreal in LaSalle, to take part in a descent on the St. Lawrence River.
10-Challenging the majestic Richelieu (Montérégie)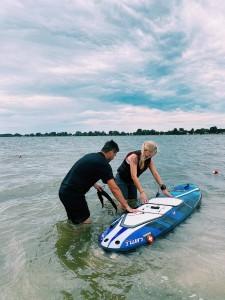 No need to wait for the perfect wave to live the electric surfing experience with Eco Surf Canada. Similar to a paddle board, but with 2 speeds, this accessible adventure (from 16 years old) is perfect to fight monotony. Electric surfing is not only suitable for thrill seekers, but also for those who prefer long, leisurely rides on the water.
11-Descending the falls in style (Quebec)
In order to improve your technical skills and measure your physical potential, but above all to tame the environment that you will travel through in an extraordinary way, canyoning through the Jean-Larose Falls is a great classic, offered by Canyoning-Québeca pioneer of this activity in Quebec.
12-Take a forest bath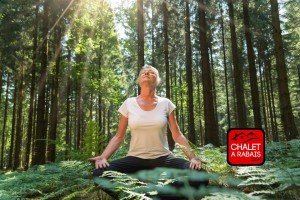 The Japanese medical practice of shinrin-yoku - inexpensive and effective - has existed for a long time. But especially since 1980, 62 areas of the Japanese archipelago have been officially declared as a "therapeutic base or route". Therapists are even specially trained to accompany the walkers on their walk. The shinrin-yoku is beginning to gain popularity in Western countries, where people are even more in search of alternatives to reduce their anxiety. This "forest bath" (shinrinforest and yoku: bath)This "forest bath" (shinrin: forest and yoku: bath), consists of a simple but essential therapy to distance oneself from the stress of urban life and the lack of oxygen.
Read also this article: Fill up on negative ions
Have a great start of summer under the sun!